By Mahshid Hager
His name is Patrick and he is the love of my life.  He was born in Florida and grew up in Colorado. This month we will be celebrating 12 years together as a couple. 
We met at a friend's engagement party in San Diego. He was a friend of the groom, I was a friend of the bride and the rest is history….
I want to be clear right from the start: This is not a post about how I think you should marry a white guy too. This is a post about what can happen when people from two very different cultures come together to build a life.
I had dated non-Iranians before, but nothing too serious. My first boyfriend was from Greece. The Greek culture is close to the Persian culture, so while we dated, there weren't any glaring problems.  After that I mostly dated Persians, fell in love hard a couple of times and eventually married my first husband, who was also Persian. That relationship as you know, ended in a divorce. Sometimes I think that we had a cultural issue in our marriage despite the fact that we were both Iranians. I am not your typical Persian girl. I grew up in Europe and I consider my parents mostly liberal when it comes to gender roles in the household. My parents worked side by side as partners for most of my life. I watched them do household chores together on the weekends and my father could often be found in the kitchen cooking up a meal and cleaning up. My ex-husband grew up in a conservative family with very traditional gender roles. The expectations in my first marriage was very different from my upbringing.  We clashed, we fought and despite our best efforts, we eventually threw in the towel.
The night I met Patrick at that party, he asked for my dinner plate after we were done. He said: "Can I take this for you?" and I just about fell out of my chair! I think I would have married him right then and there. We had a very strong connection from the start and were pretty much inseparable from that night on. But we still took things slow. I was a single mom, I had finished grad school not too long ago and was at the beginning of my career. He wanted to make sure he was ready for a serious relationship with someone who had kids. My kids had gone through some major transitions and I wasn't about to shake up their world again. We waited 5 years, until all of us were ready for the next step and with our friends and family present, we finally tied the knot.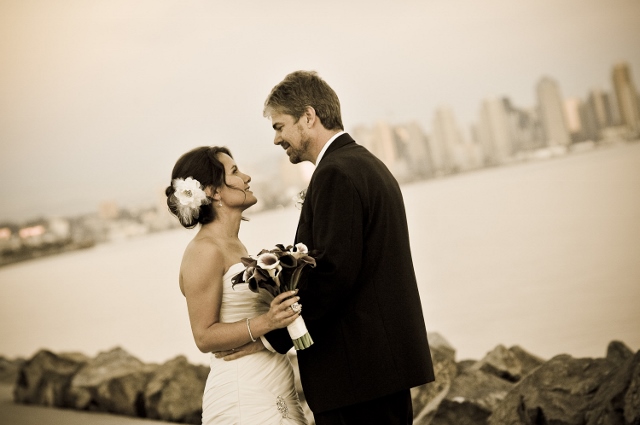 Our relationship is the most balanced partnership I have ever experienced in my life. I rely on him as much as he relies on me and we are each other's biggest cheerleaders. I often get asked (mostly by my single, Persian girlfriends) what it's like to be married to a non-Persian man. I tell them that it is the happiest relationship I've ever been in, and they say: "Yes, but does he really get you? You know…does he get the Persian culture?" All of their concerns naturally dissipate once they see him tearing up the dance floor at a Persian party, of course. But I'm not going to lie to you: He does not like to listen to Googoosh or Darioush, a deal-breaker for most Persian girls I know. He says it all sounds the same (gasp!). Is it a bummer? Totally! Is it a deal breaker? Not even close! I still very much enjoy that music on my own. I have gone to multiple concerts without him and with my friends instead. He is always encouraging me to go and to enjoy myself. Our general rule is this: I always invite him to go along and if he likes to, he joins me and if not, I go without him. No hard feelings, no resentments, no pay-backs. This might be the norm in some relationships, but for me, this way of living is completely new and it took me a long time to get used to it.
We have mostly figured out how to meet each other in the middle. He has become a lot more social and outgoing due to my influence and I have become way more geeky and science conscious because of him. When I met Patrick, I had not seen any of the Star Wars movies yet (I know…GASP!!), and now I'm a regular SciFi enthusiast. He has become quiet a traveler because I can't be still for too long and I have learned to enjoy quiet time at home every now and then. I bring a little more color and spice to his life and he brings me the steady calm and peace that I have been searching for my whole life.
The language barrier still provides the biggest challenge for us, not when we're alone, but when we are with other bilingual friends or family members. When I'm around my family members or my Persian friends, inevitably we fall in and out of speaking Farsi to each other. I do my best to keep up with the translation for Patrick, but sometimes, I am not even fully aware that the language has changed to Farsi. This can at times be frustrating for him, because he misses whole chunks of the conversation. It can also sometimes make him feel left out and not included. This in turn can frustrate me, because I'm not sure I can see a way out of this pattern. As with everything else, we keep talking about these issues as they come up. That's another commitment we have made to each other. Nothing get's pushed off until "later". We talk, we acknowledge each other and we validate each other's positions and where possible we do "re-dos".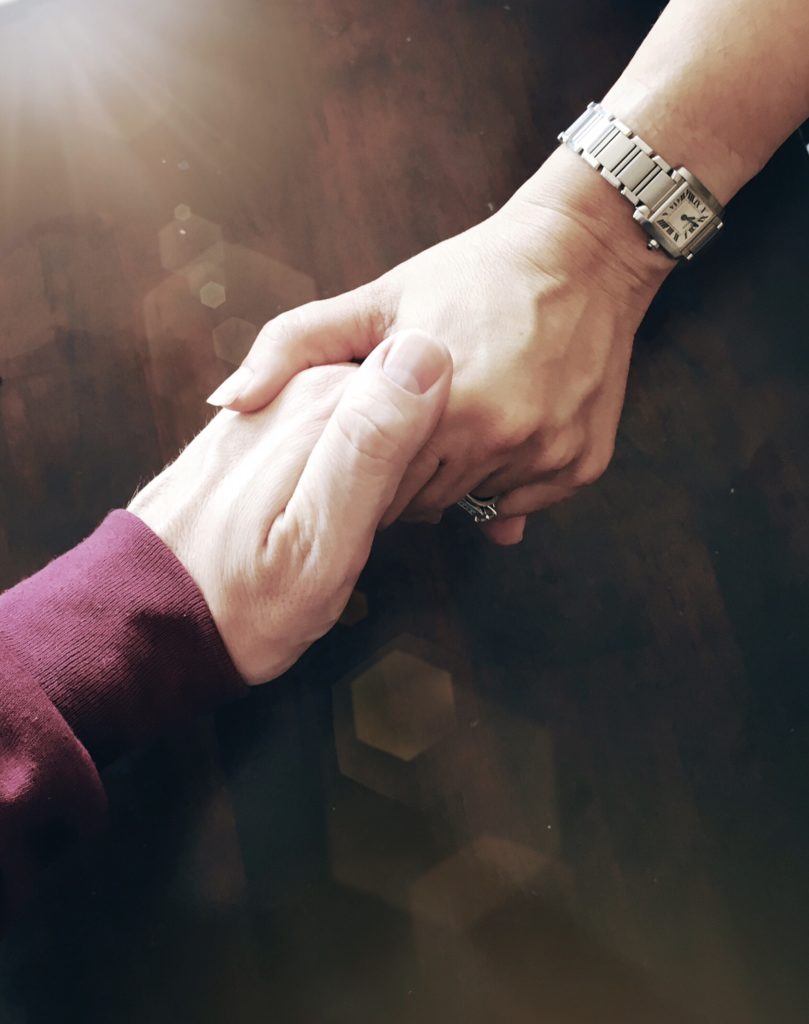 Nobody's life is all rainbows and butterflies all the time, but ours is pretty darn close! This relationship is a much better fit for me and my personality. I had to go outside of my Iranian culture to find someone with whom I felt totally met. I can be myself around him and feel encouraged and loved. I adore my husband. I think he is the kindest, most generous soul I have ever met in my life and that probably doesn't have much to do with where he is from or what culture he grew up in. The best way I can describe our life is that it is easy. We have a simple, harmonious home where my boys have grown up into kind, loving young men. After 12 years together, I still look forward to my husband's arrival home at the end of a long day and he is still my favorite person to hang out with. 
Relationships don't have to be hard, not even multicultural ones. Your partner in life should share your core values. They should make you feel loved and adored and they should celebrate your growth, not discourage it. Challenges in life are inevitable and so is change.  If your relationship can develop the capacity for them and you look at each other on the other side and know that your bond is even stronger, than you have found the right person. If they happen to be the same ethnicity as you, great! If you don't find that within your own culture, don't limit yourself. "Prince Charming" might not look or sound like you imagined him. 
Also, I wouldn't be a good therapist without mentioning this: Patrick and I were both in individual therapy all those years that we dated (and even a bit more afterwards). We were committed to bring our best selves to this new relationship. Good relationships require attention and care. Your old, destructive patterns don't go away just because you're in a new relationship and when problems don't get talked about and resolved, they turn into resentments. Don't be afraid to ask for help. There are a lot of good therapists out there. I was lucky to find one of them when I was at my lowest point. She helped me learn about boundaries and helped me find my voice. She also taught me how not to repeat past mistakes. I am forever grateful.
Finally, I came across this quote a while ago and it really spoke to me. I hope you enjoy it as much as I do:
I love you without knowing how, or when, or from where. I love you simply, without problems or pride: I love you in this way because I do not know any other way of loving but this, in which there is no I or you, so intimate that your hand upon my chest is my hand, so intimate that when I fall asleep your eyes close.

-Pablo Neruda